TIP: On Srni, this year's holiday is 10 degrees less than in the cities and in the hall is stable 19.
Is one of the best equipped hotels in the region, with modern billeting areas, great cuisine and rich in the furniture for an active rest.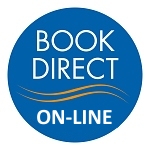 FREE OF CHARGE 1 HOUR M-SQUASH, SPORTS HALL OR CLIMBING WALL, MORE IN ON-LINE RESERVATION. BONUS ONLINE DISCOUNT 5-15% (NOT APPLIED ON PACKAGES).

The hotel is situated on border of the center of village Srní, in the middle of beautiful Šumava nature. To all who want to spend their holidays in the well-preserved nature with a clean air, limpid lakes and healthy forests, Šumava around Srní is a perfect place to have a rest.

Enjoy a beautiful and virgin nature, unlimited possibilities of tourism and hiking, accommodation in attractive and comfortable atmosphere.