Srní hotels are from 19.11. 2023 from 10 a.m. closed for autumn maintenance. We look forward to seeing you again on December 22, 2023 at 3 p.m. Reservations for the autumn shutdown period will be on the phone on weekdays from 9:30 a.m. to 3:30 p.m. We will also answer your emails during this time, or simply book online line, robots never rest.
TIP for the next better days: On Sundays and Mondays we have lower prices (excluding holidays and holidays) and also a full week of booking bonus on our website.
Is one of the best equipped hotels in the region, with modern billeting areas, great cuisine and rich in the furniture for an active rest.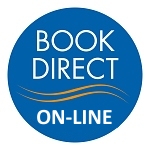 FREE OF CHARGE 1 HOUR M-SQUASH, SPORTS HALL OR CLIMBING WALL, MORE IN ON-LINE RESERVATION. BONUS ONLINE DISCOUNT 5-15% (NOT APPLIED ON PACKAGES).

The hotel is situated on border of the center of village Srní, in the middle of beautiful Šumava nature. To all who want to spend their holidays in the well-preserved nature with a clean air, limpid lakes and healthy forests, Šumava around Srní is a perfect place to have a rest.

Enjoy a beautiful and virgin nature, unlimited possibilities of tourism and hiking, accommodation in attractive and comfortable atmosphere.